Dakota Zoo opened in 1961 the brainchild of Marc and Betty Christianson. The zoo opened with 75 mammals and 23 birds. The zoo grew over the years, and in 1987 the zoo adopted its first master plan. The zoo has conducted three major capital campaigns since then to expand and improve animal enclosures.  The latest was the "Make the Big Cats Roar" campaign, which raised $1.9   million.
The zoo is home to over 600 animals from 125 different species. The zoo is roughly divided between north and south. The north side is where the predators are housed, and the south side is where the ungulates mostly are. The center of the zoo is home to many species of birds and the otters. It is accredited by the Association of Zoos and Aquariums (AZA) since 1991.
Dakota Zoo participates in 9 Population Management Plans, including Tammar Wallabies, North American Porcupines, and Fishers.   It is also involved in 16 Species Survival Plans, including all its primates, Przewalski's Horse, and Black-footed Ferret. The zoo has been a raptor rehabilitation center for over 50 years and helps rehabilitate 40-60 birds a year. The zoo has a few conservation outreach programs in its home community, its Conservation Fund in particular.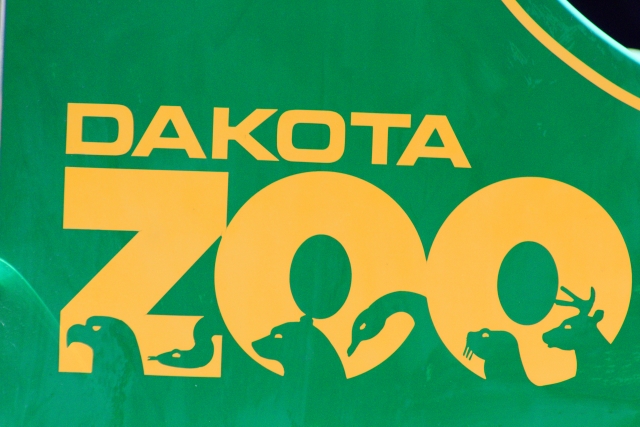 PLAN YOUR VISIT
Address: 602 Riverside Park Rd, Bismarck, ND 58504
Main Phone: (701) 223-7543
Website: https://www.dakotazoo.org
Become A Member: https://www.dakotazoo.org/membership/
HOURS
Winter hours
(October – late April):
Fri - Sun: 1:00 pm - 4:00 pm
Summer hours
(late April – September): 
Sun - Sat: 10:00 am - 7:00 pm