David Traylor Zoo
Emporia, KS
The David Traylor Zoo was founded in 1934 as Emporia Zoo. It consisted of a few deer pens, and later like many other city zoos, the Works Progress Administration (WPA) built a monkey island. More animals were added to the collection, and the zoo moved to its current location. Emporia Friends of the Zoo was founded in 1978 as a support organization for the zoo, and since then has raised funds for many improvements. The zoo was renamed in 2006 after David P. Traylor, who made many contributions to the zoo. In the last few years, several significant improvements have been made and currently underway is "Oasis", the zoo's first multi-million dollar capital campaign.
The zoo is currently home to over 300 animals representing over 100 species, including lemurs, prairie dogs, and many species of birds. The zoo has added several new areas in the last few years, including the Preston Forest Adventure and Mission Madagascar. An interesting feature of the zoo is its focus on being a botanical garden, featuring pollinator gardens and landscaping features. The zoo has been accredited by the Association of Zoos and Aquariums (AZA) since 1985.
Even as a small zoo, it is working on several conservation projects, including the reintroduction of the black-footed ferret to Kansas. David Traylor Zoo is also involved in three Species Survival Plans and a separate breeding program for Alligator Snapping Turtles. The zoo works diligently on being a model of conservation, including efforts for rainwater collection and water reuse in the water features in the zoo.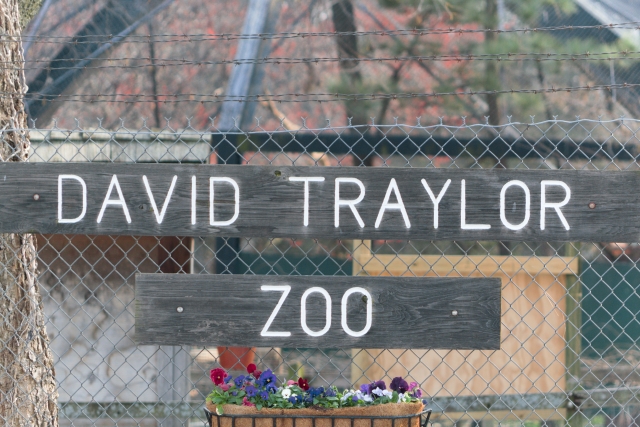 PLAN YOUR VISIT
Address: 75 Soden Road, Emporia, KS 66801
Main Phone: (620) 341-4365
Website: http://www.emporiazoo.org/
Membership: http://www.emporiazoo.org/index.php/efoz
HOURS
Year round:
Sun - Sat: 10:00 pm - 4:30 pm
Memorial Day through Labor Day:
Extended hours on Sunday and Wednesday
Closed:
Thanksgiving, Christmas Day, and New Year's Day